CPAP / Bilevel Sleep Therapy
Gammie HomeCare is the island's #1 provider for CPAP and Bilevel Sleep Therapy! Our team of Respiratory Therapists and Sleep Coaches are committed to helping you succeed in your sleep therapy journey.
High quality product from industry leading manufacturers
FREE one-on-one education, service, coaching and consultation to ensure you understand the therapy, equipment, and soft goods
Facial recognition software to get the best mask fit possible
30-day mask fit guarantee – if you do not like your mask within the first 30 days, exchange it for a different one at no cost to you
87% customer compliance rate compared to nationwide average of 50%
Convenient supply reorders – via phone, web or app. Free shipping options direct to your home!
Contracted with all major health plans in the State of Hawaii to allow you access to this therapy at little or no cost to you.
Meet our Respiratory Therapists and Sleep Coaches
We have over 75 years of industry experience with respiratory services. We work closely with medical professionals – Physicians, Physician Assistants, and Nurse Practitioners to get you the solutions you need to live a happier and healthier life.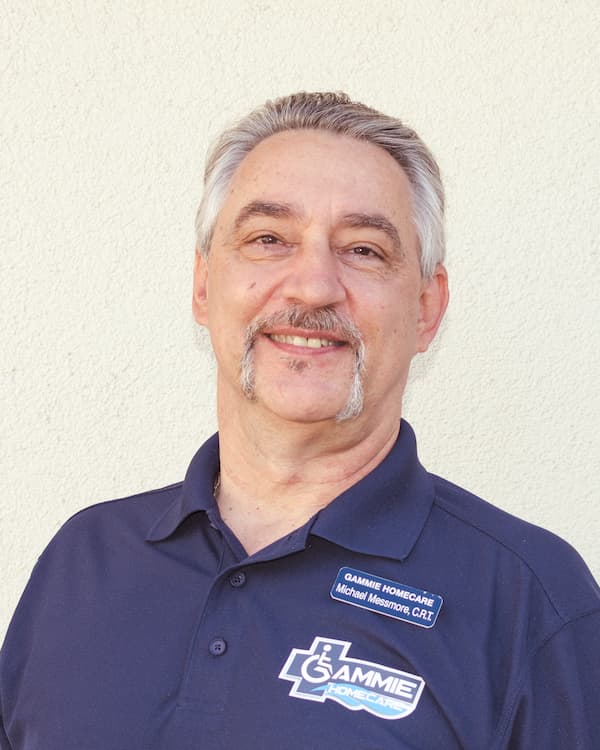 Michael Messmore, CRT
Joined Gammie Homecare in March 1996
Education:
Honor Graduate Respiratory Specialist Program
Brooke Army Medical Center Fort Sam Houston, Texas (1980)
Certifications:
Certified Respiratory Therapist with NBRC-Active (1982)
Respiratory Care Practitioner-State of California (Inactive) (1985)
Special interests:
All form of positive airway pressure therapy to include CPAP, Bi Level, AVAP, and ASV
Personal interests:
Moved to Maui in May 1992.
I enjoy fishing, camping, and spending time with my girlfriend and dogs.
I greatly enjoy seeing the positive outcomes that occur when people use PAP therapy. I have witnessed truly life changing improvementsin patients lives.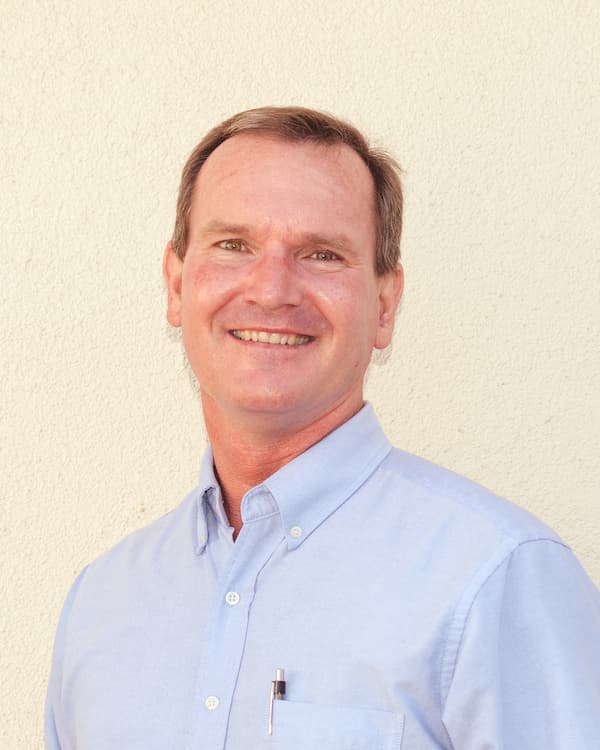 Rush Schwarz, ATP, CRT
Rush Schwarz is an experienced Respiratory therapist that joined the Gammie Homecare team in 2018. With over 12 years of experience helping patients overcome breathing difficulties and enhancing their lives despite cardiopulmonary disorders. Adept in working with patients suffering from a variety of breathing issues and chronic respiratory diseases. Committed to helping patients live their best life with the assistance of beneficial respiratory therapy products and information.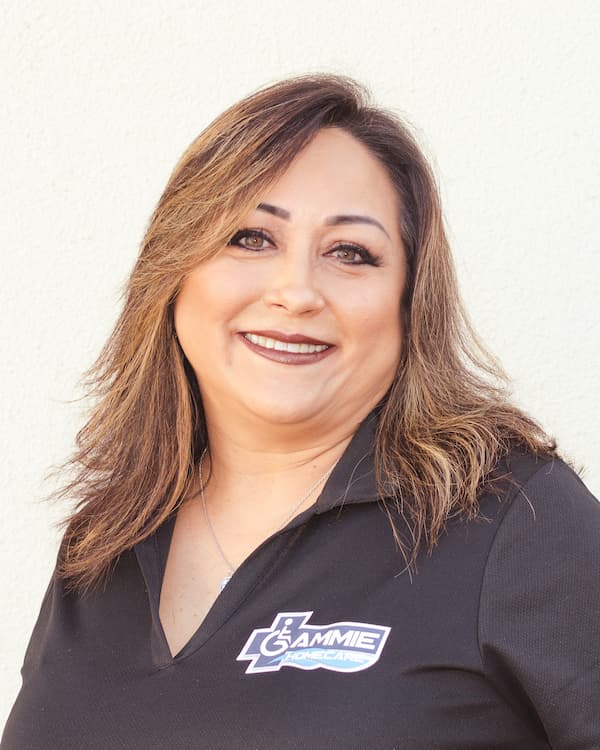 Shannon Ribao, Sleep Coach
It brings me great joy doing CPAP setups and mask fittings. In working with our patients, I am able to help them feel comfortable about sleep therapy and also educate them on how it may improve their quality of sleep. Helping people and making a difference in our patients lives is what truly matters to me.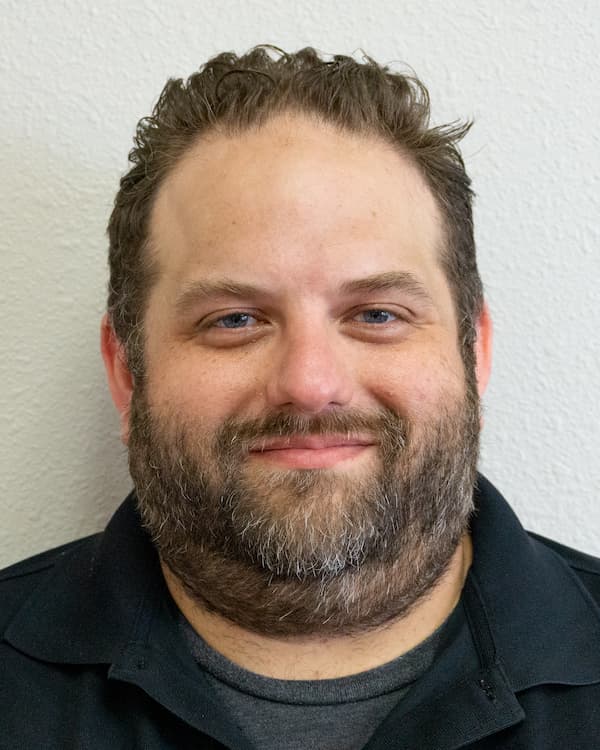 Michael O'Malley, Sleep Coach
Mike is happy and eager to help you get some sleep! CPAP is one of my favorite things to sell at Gammie Homecare because unlike other products that help you with solutions to problems you face, CPAP can actually help you fix problems and prevent future ones from occurring. Nothing is better than hearing a success story and seeing someone's life change so quickly with a tiny change. A good night's sleep is the key to success anywhere in life and Mike is happy to help you find one.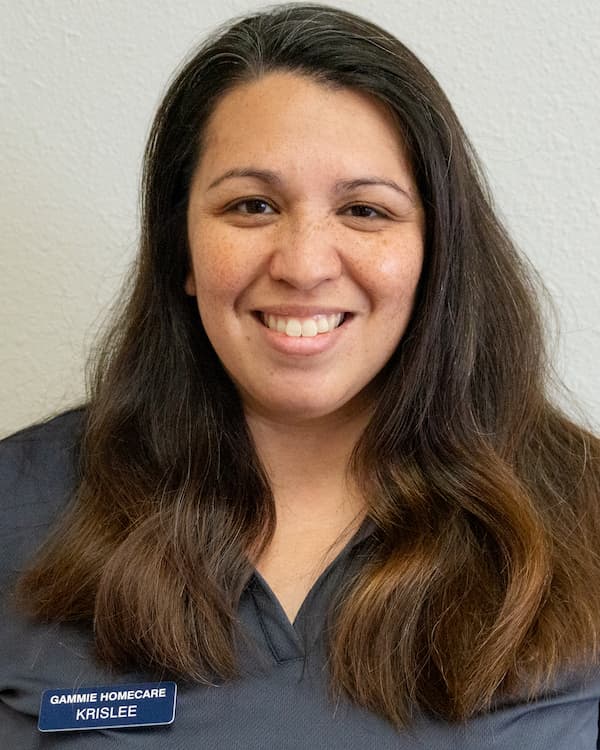 Krislee Ortal, Sleep Coach
I love being able to help people sleep. Seeing how relieved people feel once they leave the office knowing that we are here to help them achievetheir goal is very rewarding. I am there to troubleshoot and find solutions to any issue that arises.
Are you ready to get your life back with a better night's sleep? We are here to help!
We proudly work with these quality manufacturers
Download our resupply app today