Careers
Our Mission & Core Values
Gammie HomeCare is a service oriented durable medical equipment company on Maui since 1986 and on Kauai since 1999.  Gammie HomeCare improves the lives we serve through compassionate, knowledgeable home medical equipment solutions. Consumer rights, responsibilities, dignity, and confidentiality are of the highest priority in the delivery and follow up process. We constantly provide our staff with updates in the latest in-home healthcare technology through attendance at seminars, participation in factory training programs, in-house education and other appropriate methods.
This mission is executed by striving for quality every day through exceptional customer service at all levels and continuously seeking to improve the service we offer.  We emphasize the company core values to propel us as a team forward: Commitment, Integrity, Respect, Accountability, and Positive Attitude.
Committed – hold ourselves to a high standard of excellence and the team effort that goes into doing that. We continuously look for ways to improve our efforts to be more efficient and provide a better product and service to our community.
Integrity: We are honest and ethical people. We make decisions that are honest and ethical. We play by the rules while maintaining a successful business environment.
Respect: We treat others as we expect to be treated with courtesy and kindness. We embrace individuality and take the time to listen to what others have to say.
Accountability – take responsibility for our actions as team members and as an organization. We work together to support each other in our commitment to providing exceptional products and service while never letting each other down.
Positive Attitude – strive to inspire others, have fun, laugh and celebrate each other's success.
Benefits offered to our team:
Paid Medical / Dental / Vision (100% covered for employee)
Paid Time Off
Paid Holidays
Retirement Account Matching
Parental Leave
Employee Discounts
Gym Membership
Health Spending Account (HSA)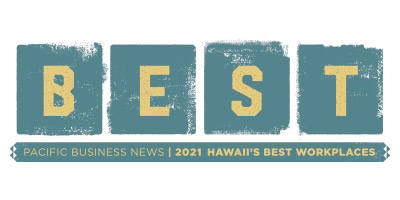 Current Job Openings
DME DELIVERY TECHNICIAN - PEARL CITY, HI
***Voted a Pacific Business News 2021 Best Workplaces in Hawaii***
Our Gammie HomeCare 'Ohana is a team of honest and committed individuals who truly love and strive to build compassionate and knowledgeable solutions for our customers. We are a locally owned company which has been in business for over 35 years and strives for exceptional customer service at every level. We are in search of an individual who is extremely dependable, friendly, and excited to help other people.
Description:
In need of a team player in a dynamic environment servicing our customers in the field of providing home medical equipment to the community of Oahu. The role of a DME Delivery Technician is to deliver medical equipment to people's homes with detailed instruction on how to use equipment, complete all paperwork thoroughly, prepare orders for delivery and pick up, maintain rental equipment, keep warehouse in a neat and orderly fashion, and assist with stocking shipments into the warehouse.
This is a 40 hour per week full-time position scheduled Monday - Friday 8:15 am - 5:00 pm and requires rotational on-call shifts. Our team members are highly dependable with great attendance! Competitive pay and benefits.
Minimum Requirements:
-High School Diploma
-Strong interpersonal skills
-Strong verbal and written communication skills
-Basic computer skills – word processing, email applications, tablet operation
-Physically capable of multiple 60 pound lifts
-Ability to work independently
-Forklift certification preferred
To Apply:
If you are excited and committed to helping other people and meet the minimum requirements, please send a resume. We will only contact qualified applicants for an interview.
Job Type: Full-time
Always Looking For Great Talent To Join Our Team
Even if a position isn't open, and you feel like you'd be a great asset to the Gammie Homecare team. Please send us your resume and a message detailing why you would make a great fit by using the form below.